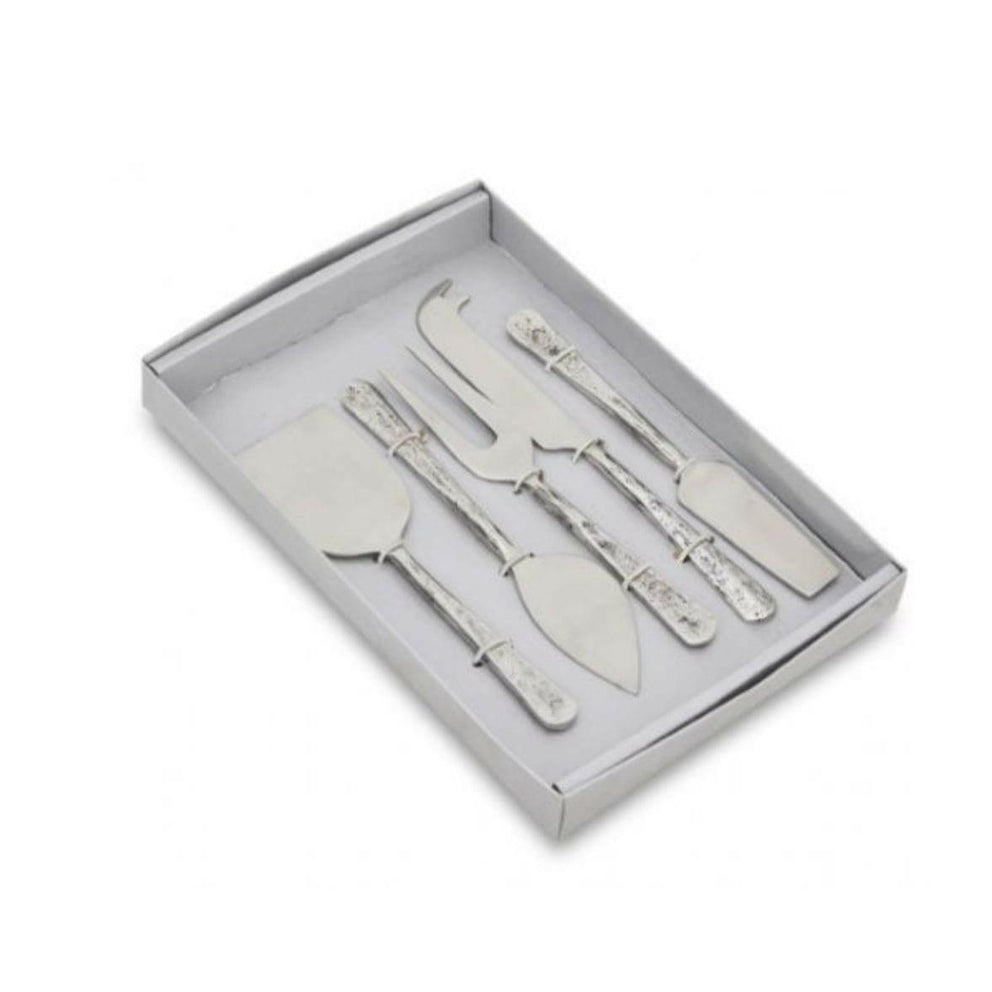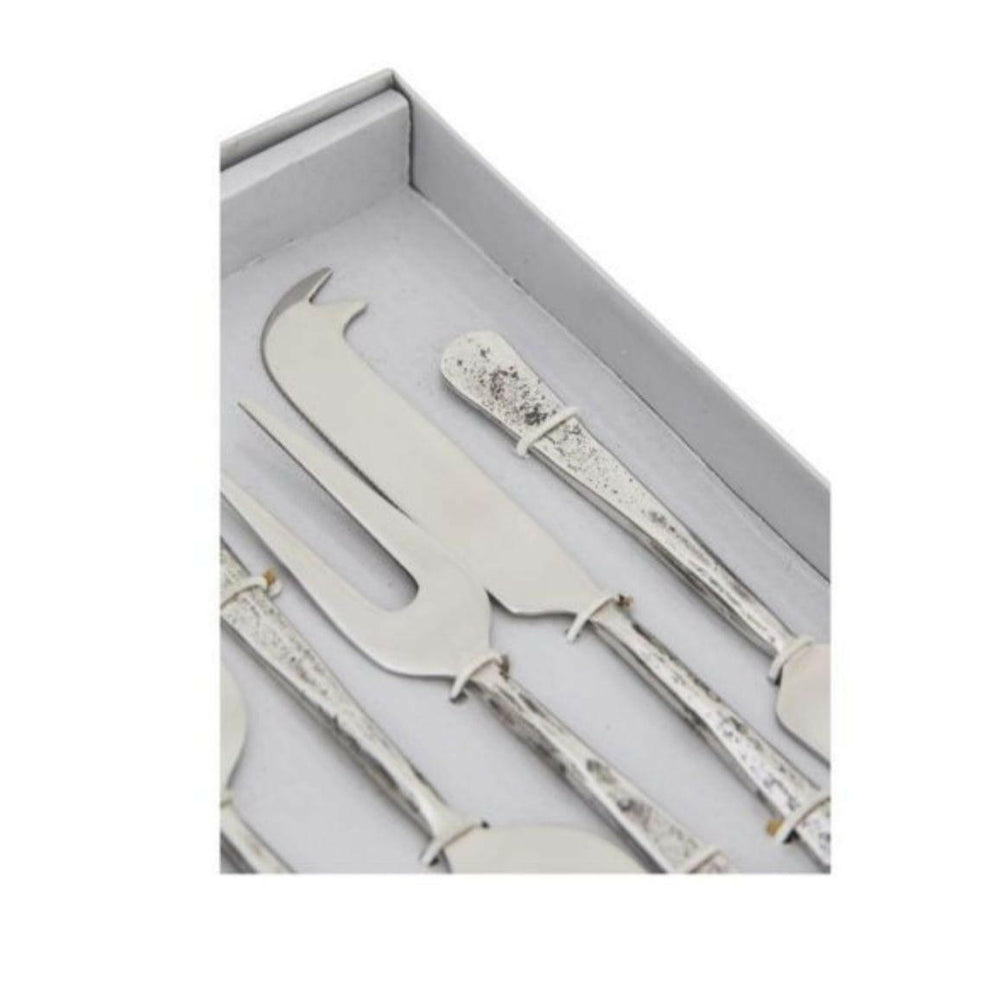 Cheese Knife Set
$31.48
This 5 piece Stainless Steel Cheese Knife Set is a gorgeous complement to your cheese display. Handcrafted in India, each piece is unique and no two are the same. These are not flaws but part of the character. Colour - SilverMaterial - Stainless SteelDimensions - 1cmL x 19cmW x 5cmDCare Instructions - Dishwasher safe. Hand wash with clean damp cloth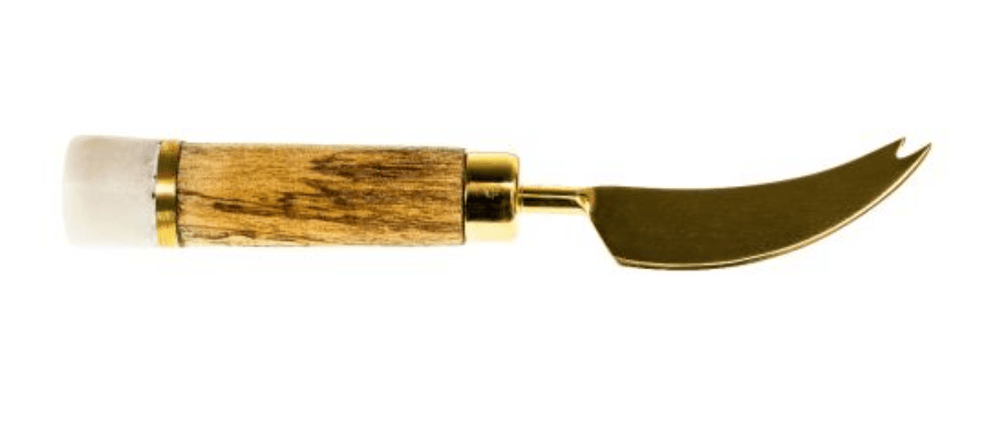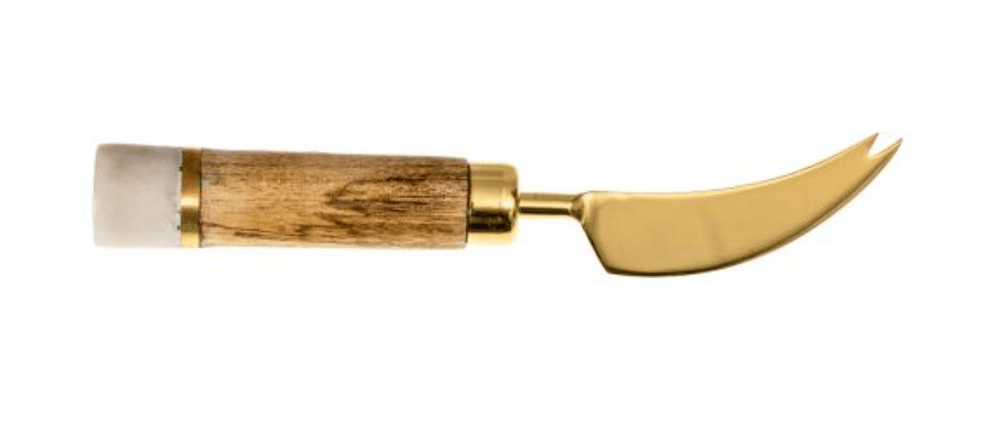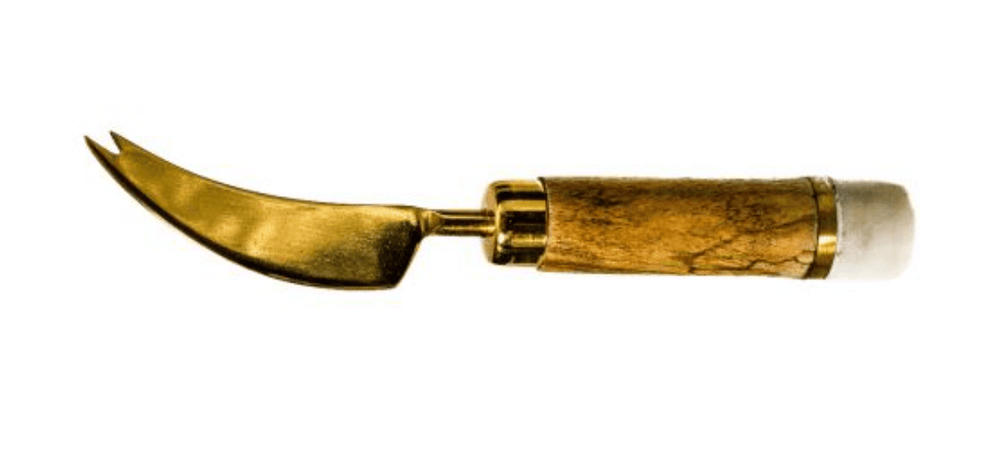 Marble & Acacia Wood Cheese Knife
$16.03
Uplift the look of your table setting with the striking Marble & Acacia Wood Cheese Knife. The blade is made from metal, whilst the handle is made from a combination of marble and acacia wood for a strong and stable design. The curved blade makes it ideal for scooping and spreading pate, dips, and cheeses for a practical addition to any charcuterie board. The contrasting tone and texture of timber and marble offers a striking visual to your tabletop, blends seamlessly into interiors with a minimalist, contemporary, or rustic theme. Colour - Natural / SilverComposition - Metal / Marble / Acacia WoodDimensions - 19cmL x 2.5cmW x 2.5cmH Care Instructions - Hand Wash only. Do not soak or leave in direct sunlight to avoid spitting. Avoid placing hot items directly on the wood as it may scold or crack. Not recommended for use in a dishwasher.
FOR A WELCOMING HOME
Check out these collections
CANDLES
COASTERS & PLACEMATS
CROCKERY & CUTLERY
CUSHIONS
MUGS & CUPS
JUGS & TUMBLERS
Quality Curated Designer Collection
We bring you the latest styles at the best quality. No more spending hours searching for the perfect homewares and home decor items.
Fast Shipping from our Australian Store
Our products are packaged and shipped with care so they get to you fast and safe ready for use and display.
Hundreds of Satisfied Customers
We go above and beyond for our customers. If there is anything you need help with we are here.