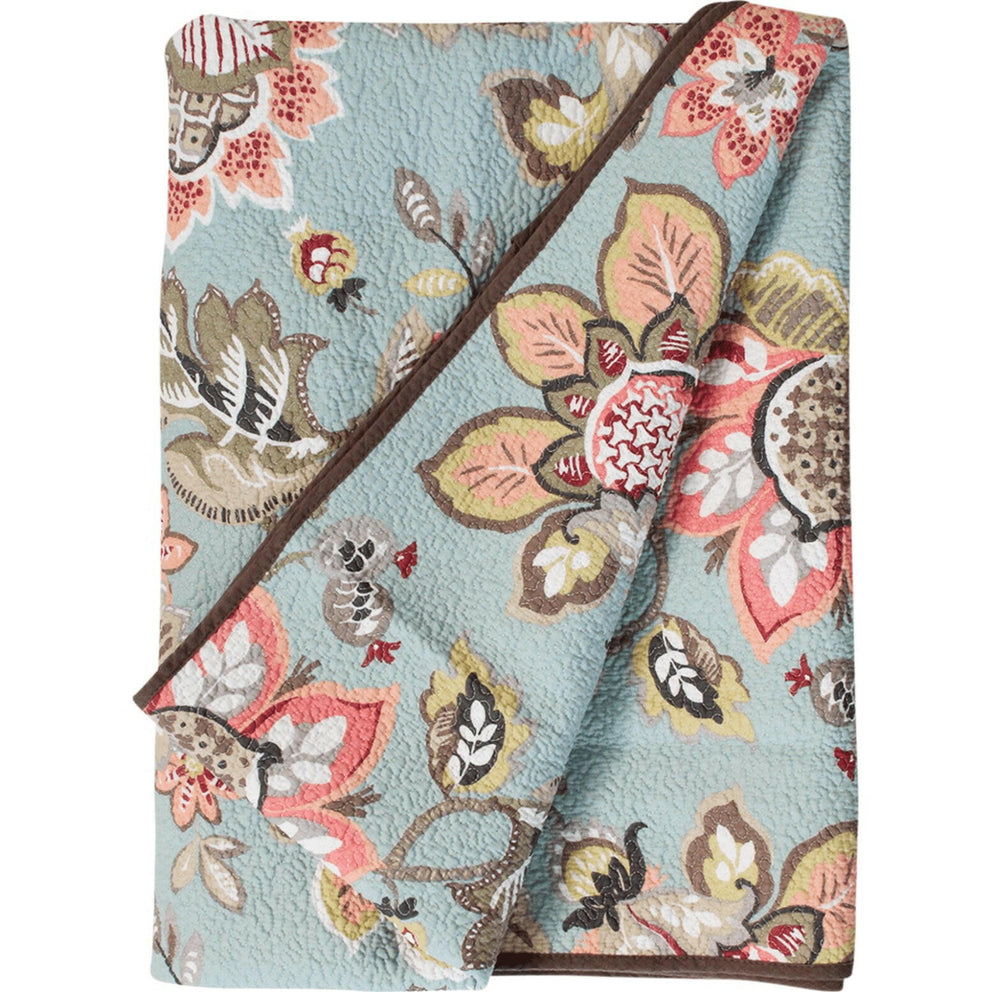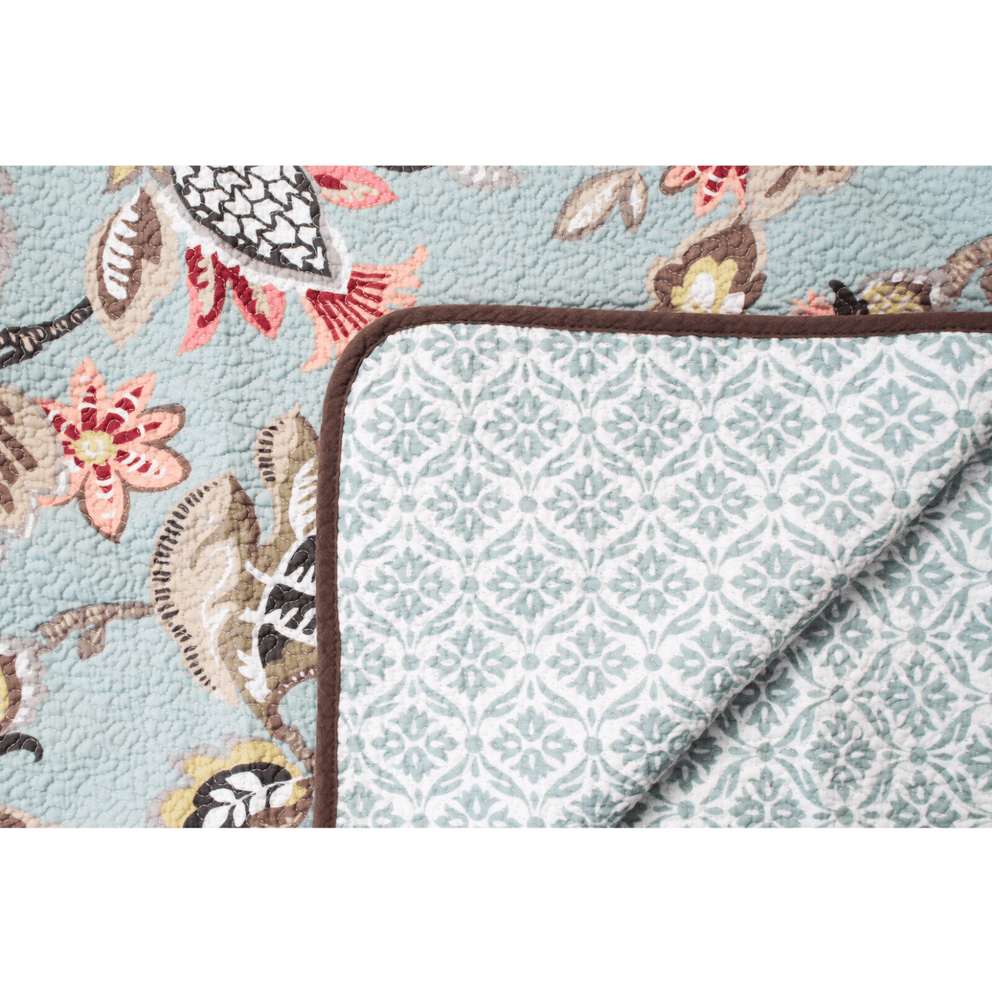 Quilted Throw - Breeze
$109.20
The Quilted Throw Breeze is made from the ingenious combination of two premium quality materials - polyester and cotton. These are combined together and sewn in a quilted design featuring two layers of this fabric sewn together while a comfy padding is placed in the middle of the two layers for the most comfortable, user-friendly experience. It is then elaborately decorated with ornate patterns. Made with an uncompromising design and quality, the Quilted Throw Breeze is usable as a comforting throw as well as a cosy bed cover for every bed and room.  Colour - Breeze and Multi Colour Composition - Cotton and Polyester Dimensions - 220cm x 180cm Care Instructions - Machine wash cold water only on gentle cycle. Do not bleach. Tumble dry on low heat. Cool / warm iron if needed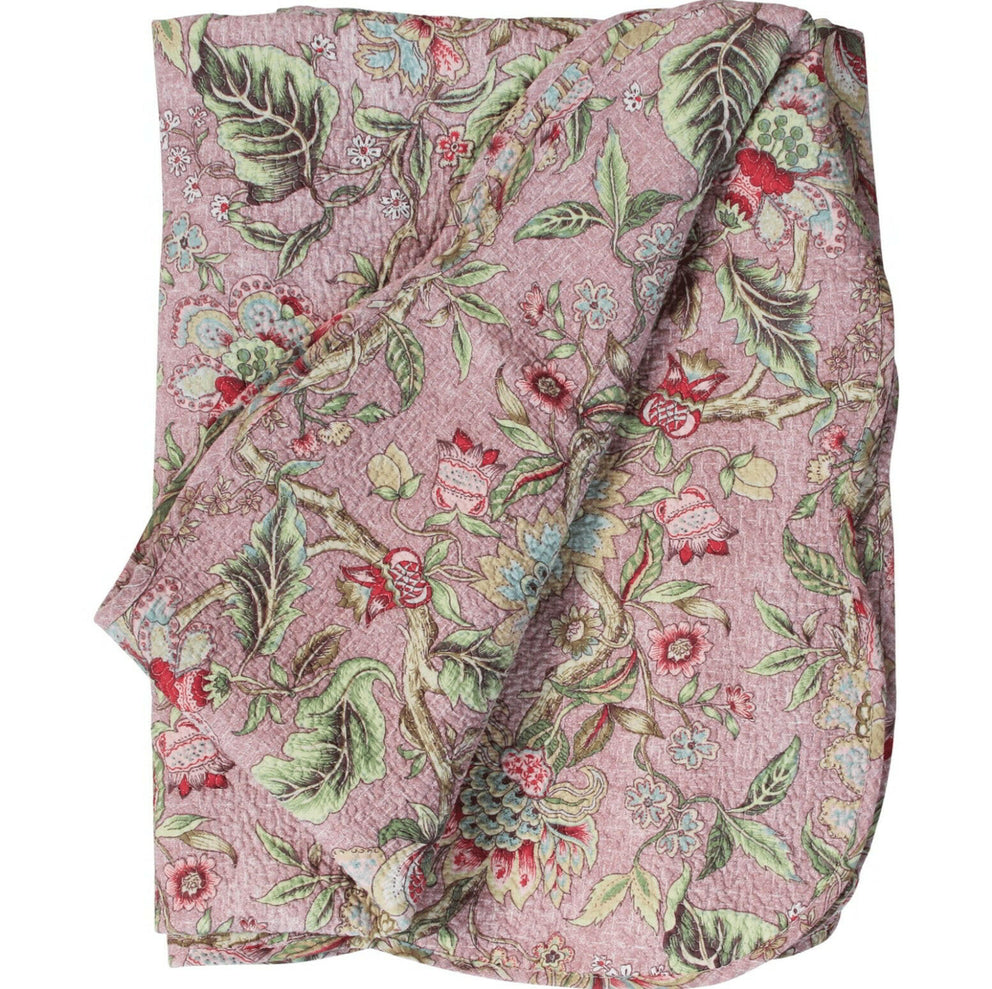 Quilted Throw - Fresh Pink
$109.20
Featuring pretty patterns of ornamental plants rendered in various shades of colours, the Quilted Throw Fresh Pink is desirable for both its aesthetic appeal and practically functional application. Made of top quality polyester and cotton material which is generally coloured in an appealing cool shade of pink, it is then intermittently decorated with images of leaves, petals of flowers and images of flowers in bloom.  Colour - PinkComposition - Cotton and PolyesterDimensions - 220cm x 180cmCare Instructions - Machine wash cold water only on gentle cycle. Do not bleach. Tumble dry on low heat. Cool / warm iron if needed.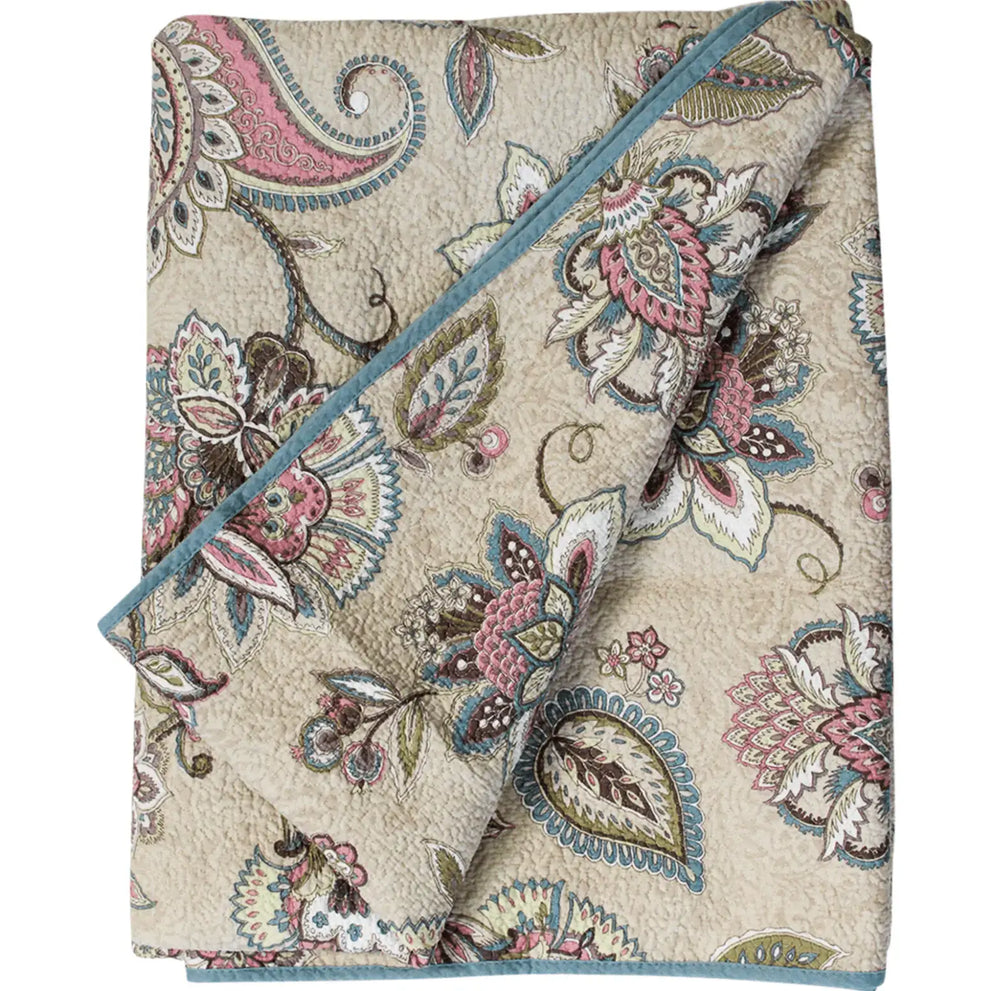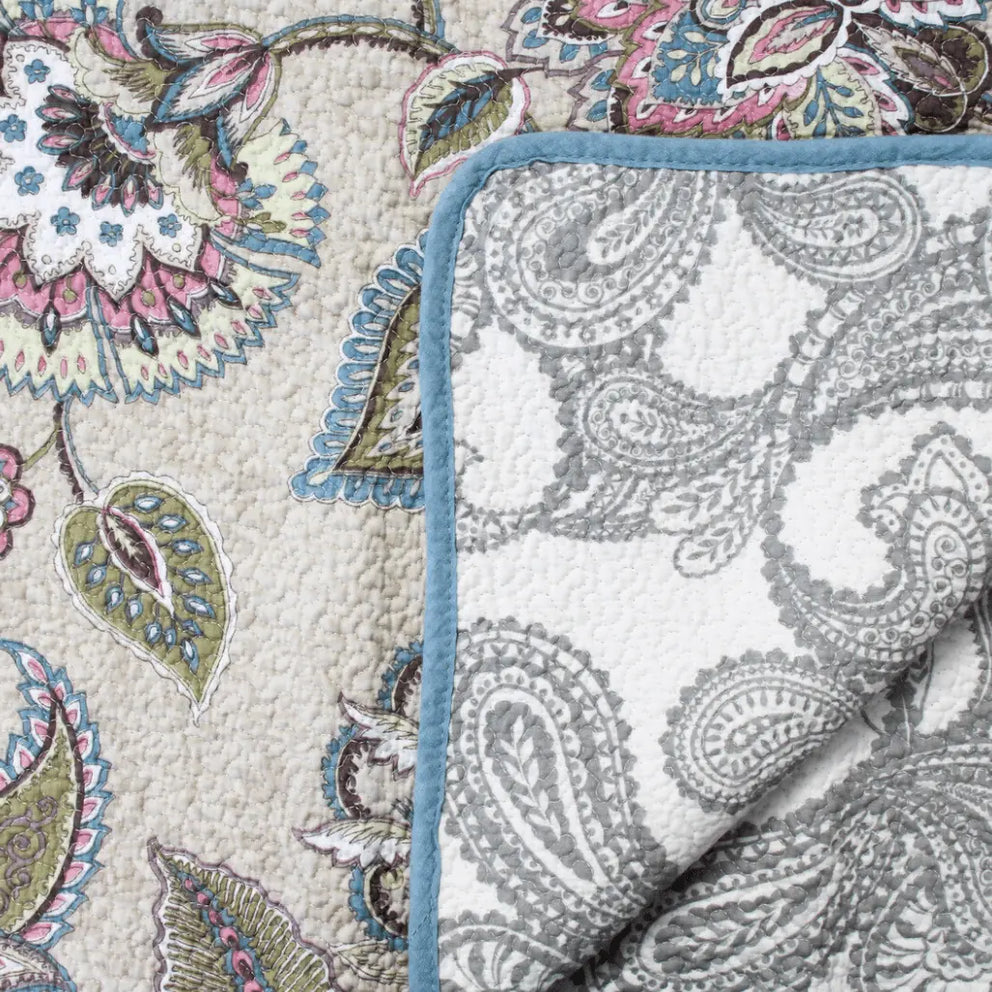 Quilted Throw - Winter Flowers
$109.20
Meticulously hand-quilted, this Quilted Throw Winter Flowers boasts intricate floral patterns that capture the essence of the frost-kissed blossoms of winter. The soft poly / cotton fabric feels gentle against your skin, providing a dreamy embrace as you sink into its plush warmth. With the perfect blend of elegance and practicality, our Winter Flowers Throw is designed to transform your bedroom into a sanctuary of serenity. Its generous size ensures full coverage for your bed, while the quilted construction adds an extra layer of insulation during the chilly nights. And its use is not only limited in the bedroom, it can also be used in the lounge room as a throw and even in the garden or porch as a blanket.  Conspicuous is the winter themed pastel floral designs which covers this Throw. All across its rectangular length and breadth, winter flowers can be seen depicted in various pastel shades of colours including soft pink, blue, green, white, etc. The edge of this cosy bedspread is then reinforced and decorated with pastel blue lining round about the whole throw. Colour - Soft Pink, Blue, Green, White Composition - Cotton and Polyester Dimensions - 220cm x 180cm Care Instructions - Machine wash cold water only on gentle cycle. Do not bleach. Tumble dry on low heat. Cool / warm iron if needed.
FOR A WELCOMING HOME
Check out these collections
CANDLES
COASTERS & PLACEMATS
CROCKERY & CUTLERY
CUSHIONS
MUGS & CUPS
JUGS & TUMBLERS
Quality Curated Designer Collection
We bring you the latest styles at the best quality. No more spending hours searching for the perfect homewares and home decor items.
Fast Shipping from our Australian Store
Our products are packaged and shipped with care so they get to you fast and safe ready for use and display.
Hundreds of Satisfied Customers
We go above and beyond for our customers. If there is anything you need help with we are here.